Howard Sheckter
Realtor Associate ® CLHMS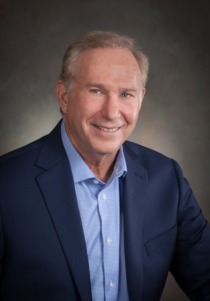 Howard has juggled Real Estate and Weather together since 1982. His days begin each morning with two radio broadcasts followed by mornings and afternoons at Coldwell Banker Mammoth Real Estate.  Howard has won numerous Coldwell Banker awards for his work, including the International President's Elite or International Presidents Circle,  every year since 1997. He owes his real estate success to a committment of staying put for 36 years in the real estate business in Mammoth Lakes, a strong work ethic, and a devotion to both service and loyalty for his clients. Howard has created a team of assistants over the years that are of the highest caliber, some of which have gone on to become top producers in the business in town.  He enjoys assisting buyers and sellers here, in the most beautiful place in all of California!

Howard has frequented Mammoth since 1970 and moved here permanently in 1978. He remembers back when the only market in Mammoth was Busters, not too far from where Coldwell Banker Mammoth Real Estate is today!
He often thinks about what would have happened if Dave McCoy never surveyed water and snow for DWP in this area. Would there be a Mammoth like what we have today? Would we have this wonderful place to raise our families?
Howard's family was home grown from the beginning in Mammoth Lakes. Wife Donna is a nurse at Mammoth Hospital for over 33 years. His Son Clifford is in his 6th year as a resident at Stanford in the Plastics program. Daughter Natalie is a Double Bruin with a Masters Degree and currently a practicing Clinical Social Worker at Harbor UCLA. Both son and daughter were born here and went through the Mammoth Lakes school system.
2018 is another special year for Howard; as come October, he will be celebrating 38 years of broadcasting "Good Day Eastern Sierra" on KMMT and KIBS. In that he will be turning 68 this year, More than ½ his life has been devoted to serving the Eastern Sierra with both weather and Real Estate services.  For Howard, this is a dream come true!